Congratulations to the 2015
Dred Scott Freedom Award Recipients
International President of

Kappa Alpha Psi Fraternity, Inc.

Dr. Richard P. Bott, Sr.
Founder, Bott Radio Network
William Lacy Clay, Sr.
Former Missouri State Congressman
Dr. William H. Danforth
Chancellor Emeritus
Washington University
Bob Hansman
Professor of Architecture and Design










Dr. Juanita Harris
U S Army AREDEC Senior Executive Service
Bonita Herring
International President
Sigma Gamma Rho Sorority, Inc.
Rev. Michael Jones
Pastor Friendly Temple MBC
Jason Julian
Executive Director
Urban K-Life
Pamela J. Meanes, Esq.
National Bar Association










Marc H. Morial
President and CEO National Urban League
Honorary Chairman,
Dred Scott Freedom Awards
Dawn Harper Nelson
US Olympian
Gold and Silver Medalist
Dorothy Buckhanan Wilson
International President
Alpha Kappa Alpha Sorority, Inc.

Margaret Bush Wilson


Former President National NAACP
Posthumus Award
Drema Lee Woldman
National President
Top Ladies of Distinction



















Mary Breaux Wright




International President




Zeta Phi Beta Sorority, Inc.




Judge Staci M. Yandle




Honorable District Judge



The dinner was a wonderful gathering of honorees, supporters, friends and family. Many thanks go to the dinner committee, volunteers, sponsors and donors, our guests, Mr. Marc H. Morial, Honorary Chairman and recipient for his support and greetings, Ms. Bonita Cornute, our Mistress of Ceremony, and Ms. Peggy Lewis LeCompte, our Dinner Chairman, and to the many who made it a wonderfully memorable event!


The Foundation received a special proclamation from the United States House of Representatives presented by our US Congressman, The Honorable William "Lacy" Clay from Missouri in honor of our work and in recognition of Dred Scott's relationship to the 13th Amendment. In recognition of our collaboration with friends in Illinois, The Honorable Emeka Jackson-Hicks, Mayor of East St. Louis, presented a special resolution to the Foundation. It was presented by her Executive Assistant, Ms. Deidre Powell. Prayers were offered by Chaplain Jim Savage and Rev. Kevin Kosh. "Of Freedom and Reconciliation" was emphatically proclaimed by evangelist and actor, Jonathan Tremaine Thomas.


Honoree's bios were presented by Money Guiden, Lima Neal, Linda VanReed, and Sarah Greisbach. Awards were presented by Lynne Madison Jackson, Peggy Lewis LeCompte, and assisted by Monique Daniels.
Dr. David Konig accepted for Dr. William. Danforth, Reuben Shelton accepted for Thomas Battles, Jr.and Barbara Bowman accepted for Marc H. Morial. Music was provided at the reception by Ms. Eva Murphy, Harpist and at the dinner by Mr. Robert Ellison, "Step by Step".


Registration was assisted by Monica Boyd, Connie Eller, Brenda Young and Sherrie Jackson. Decorations were designed and assembled by Annette Harrison, "Nette's Designs", assisted by Josie Moraes, Jeletia Sanders and Jeanne Most. Directors of the VIP room were Mary Davis and Marla Thomas, assisted by
Dr. Paula Rush Shumpert and Buena Howard. Greeters were Yvette Goods, Stephanie Miles, Donna Kimbrough, Barry Pugh, Steven and Felicia Johnson. IT Support and Crime Deterrence Security services were provided by Brian L. Jackson. Technical Supervisor was Bruce VanReed. Patricia Franklin and Chanin Paxton provided administrative assistance.


The Dred Scott Heritage Foundation Board of Directors
Mrs. Lynne Jackson Professor David Konig Mrs. Chanin Paxton
Mrs. Peggy Lewis LeCompte Mr. Anthony Clair Ms. Donna Kimbrough
Mr. William Federer Ms. Yvette Goods Reverend Nicholas Inman
Minister Brenda Young Mr. Dred Scott Madison
A Very Special Thanks To
OUR LORD AND SAVIOR
The Dred Scott Freedom Awards Dinner Committee Volunteers
President, Lynne Madison Jackson, Dinner Chairman, Peggy Lewis LeCompte
Chanin Paxton, Administrative Assistant Patricia Franklin, Executive Secretary
Decoration Committee ~ Annette Harrison of Nette's Designs, Josie, Morales, Jeletia Sanders, Brenda Young
Registration ~ Monica Boyd, Connie Eller Directors VIP Room ~ Mary Davis and Marla Thomas
Hosts and Hostesses to the Honorees
Michele Berry, Buena Howard, Sherrie Jackson, Felicia Johnson, Stephen Johnson, Stephanie Miles,
Barry Pugh and Dr. Paula Rush Shumpert
Readers ~ Money Guiden Sarah Griesbach Lima Neal Linda Louis VanReed
Awards Assistant ~ Monique Daniels Greeters ~ Yvette Goods Donna Kimbrough Tia Adkins
IT Support Manager ~ Brian L. Jackson Technical Supervisor ~ Bruce VanReed
Program Musicians ~ Mr. Robert Ellison, "Step by Step" and Ms. Eva Murphy, Harpist
THANK YOU TO OUR PROGRAM PARTICIPANTS
And To ALL Our Friends who helped support the building
of the $250,000 Dred and Harriet Scott Statue, especially the following:
The National Parks Service, State Historic Preservation Office, Harry Weber, Sculptor, Bill Oakey, Fund Raising Coordinator, VMD Sculpting, McCarthy Building Companies, Inc., Budovick, Inc., Geotechnology, Inc., KPFF Consulting Engineers, McFry Excavating. Inc., Rebar Specialist, Inc., Rosch Company, Vee-Jay Cement contracting Co., Inc., Wilson Concrete, Randy Burkett Lighting Design, Bryan Cave LLP, Ken Mallin, Our Anonymous Donors, Elmer Rhodes, Cross Rhodes Reprographics Printing, Dr. Donald Suggs and Chris King, St. Louis American, Jeanne Most, Statue Penny Drive Coordinator, Drema Lee Woldman and Top Ladies of Distinction, Mary Sternberg, Seminole Middle School, Florida and ALL Schools, Organizations, Churches, Groups
AND
Individuals that participated at every level, and across the country. (For example: people like those who sent a $10.00 bill with a note that said "We are a white family and want to help see this statue get built. Best wishes!" and the elderly gentleman who sent a $5.00 money order and a $1.00 bill, no name, and one who sent $4.00 in cash, as well as the dear lady who sent $40 for 8 months.)




Because of these donations and other pledges that are coming in now, we are paying off the
Dred Scott Statue.
Thank you so much!






In recognition of the 150th anniversary of the 13th amendment, each recipient received a replica of the signed 13th amendment as it is shown at the Library of Congress.
Dred Scott Freedom Awards Dinner Committee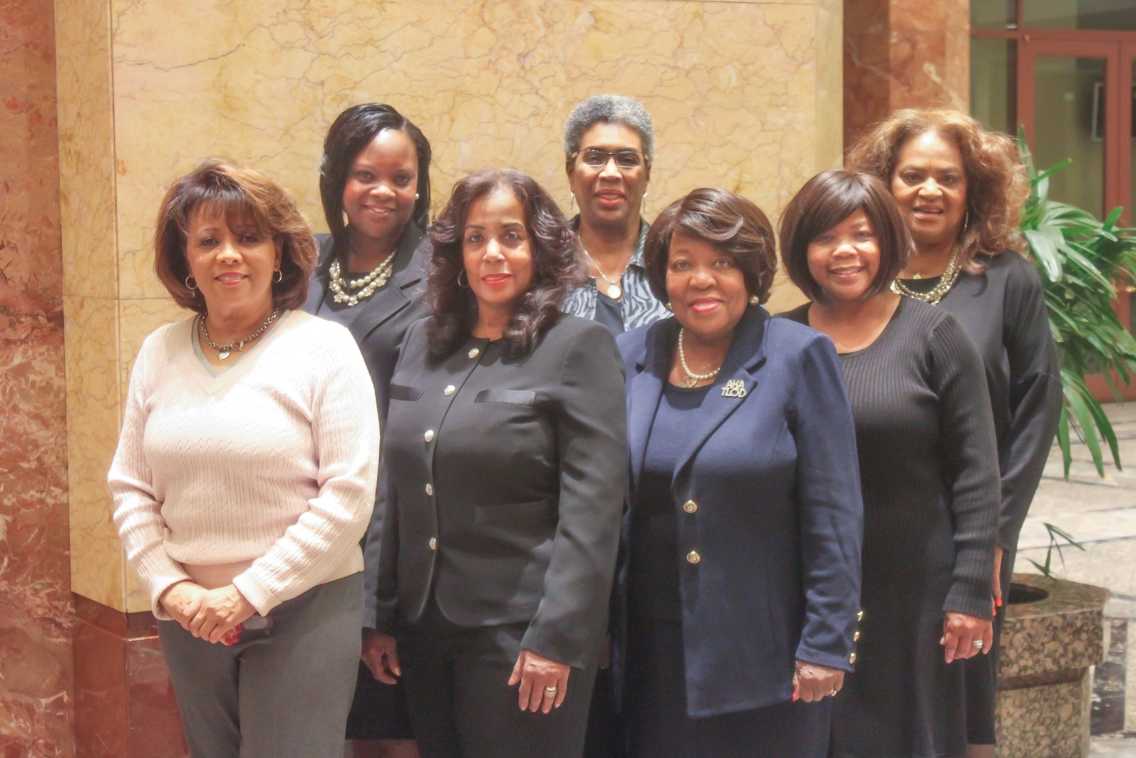 Front Row: Michele Berry, Lynne Jackson, Peggy Lewis LeCompte, Monica Boyd
Second Row: Jeletia Sanders, Brenda Young, Money Guiden
Not shown: Mary Davis, Connie Eller, Patricia Franklin, Sarah Griesbach, Donna Kimbrough