Dred Scott Commemorative Envelope Cache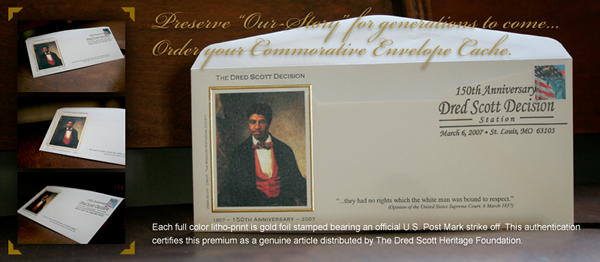 The "Authentic" Dred Scott Commemorative U.S. Post Mark cancellation stamp makes for an affordable and attractive gift.
Own "our" history today. Purchase the Limited Edition Commemorative Envelope Cache for only $5.00 while supplies last!

To purchase the envelope, use the Buy Now button or send $5.00 each plus $1.00 shipping and handling to The Dred Scott Heritage Foundation, P. O. Box 2009, Florissant, MO 63032-2009. Be sure to include your name and mailing address.